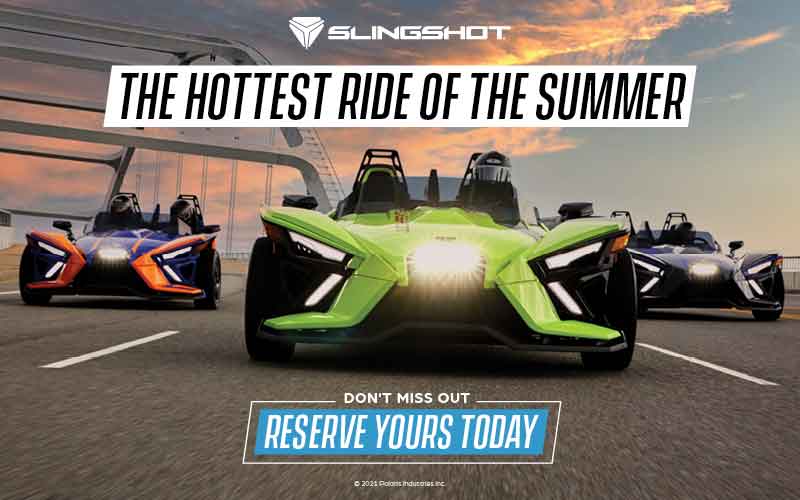 Pre-Order your Polaris Slingshot Today! Pre-Ordering a Polaris Slingshot is your number one way of purchasing and there is no need for a down payment!
No down payment needed! These vehicles are in high demand and pre-ordering is your best way to purchase one!
First, fill out the form below. All we need is your full name, phone number and email, and which Polaris vehicle you are interested in!
Then we will contact you to schedule a time for you to come into the dealership to finalize the details.
After that, we will contact you when your new Polaris ships from the factory!
powered by Typeform


Don't see or know what you're looking for? Our knowledgeable team at Freedom Powersports can't wait to find the perfect vehicle for you and get it on order right away! When you come to the question about vehicle of interest, just say you don't know yet.